LGBTQ+ Rings to Celebrate Your Commitment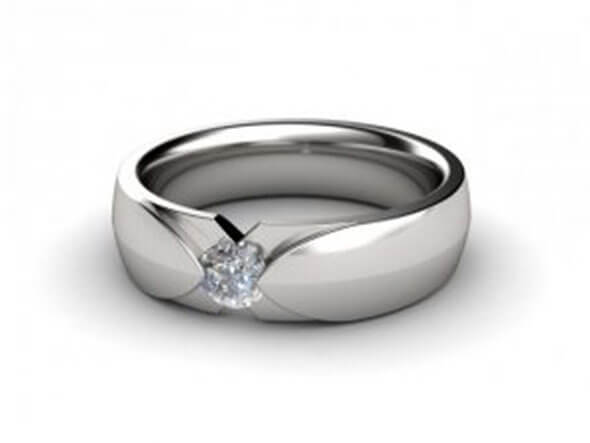 As with all Joseph George jewellery, our engagement rings and wedding rings for same-sex couples are individually made to reflect your unique personality. A beautiful range of diamonds, sapphires and other precious stones means that you won't be stuck for choice. We also have white and yellow gold finishes available, along with stunning platinum. Regardless of your decision, we guarantee an amazing result and a symbol that perfectly encapsulates your love and commitment.   
Gay & lesbian engagement rings
There are no restrictions when it comes to the design of your perfect ring. Gems that link to the birthstone of the wearer are particularly popular, as are rainbow colours found in the gay pride flag. Male and female inter-linked symbols are another favourite, while other possibilities include an inverted triangle along with the Venus and Mars symbol. We promise to leave you with a truly special creation that will last a lifetime.
The ideas listed here are simply starting points that you can use for inspiration. Designing the perfect ring is a journey that you and your partner should undertake together. It is the first precious step towards spending a lifetime together. Even if you have an entirely different design in mind, we'd love to hear from you. To discuss your requirements, please contact us today. We can work with your specifications to ensure the ideal fit and also offer jewellery repairs in Melbourne.
Your symbol of same-sex marriage
Joseph George knows a thing or two about designing precious jewellery that makes a statement to the world. With over 40 years of experience, he has helped countless same-sex couples to celebrate their love through beautiful and intricate craftsmanship that uses the finest materials. From alluring gold to delicate jewels, it's all about exceptional quality and amazing results. For custom wedding rings that speak to the loving nature of your partner, choose our expert team and you won't be disappointed. We want to help people solidify their devotion and ongoing commitment for years to come.
For assistance with all of your jewellery needs and more, reach out to the friendly people at Joseph George Jewellery.