Custom Made Rings for Men
The choice, range and possibilities of rings for men have changed beyond all recognition in recent years, and here at Joseph George Jewellery, we celebrate that fact. In fact we like to think we've done our own little bit to help things along, with our wide range of custom rings, both wedding and, increasingly, engagement rings for guys.
Like all our jewellery, each men's ring is custom made by Joseph George himself, and you can see some of them right here on our site.
Today, the great majority of men opt for wearing a wedding ring of their own after they get married, and at Joseph George Jewellery we have a wide selection, each ring custom made by Joseph George himself. From straightforward but elegant wedding bands to wonderfully detailed creations, you'll find plenty to choose from in our custom men's rings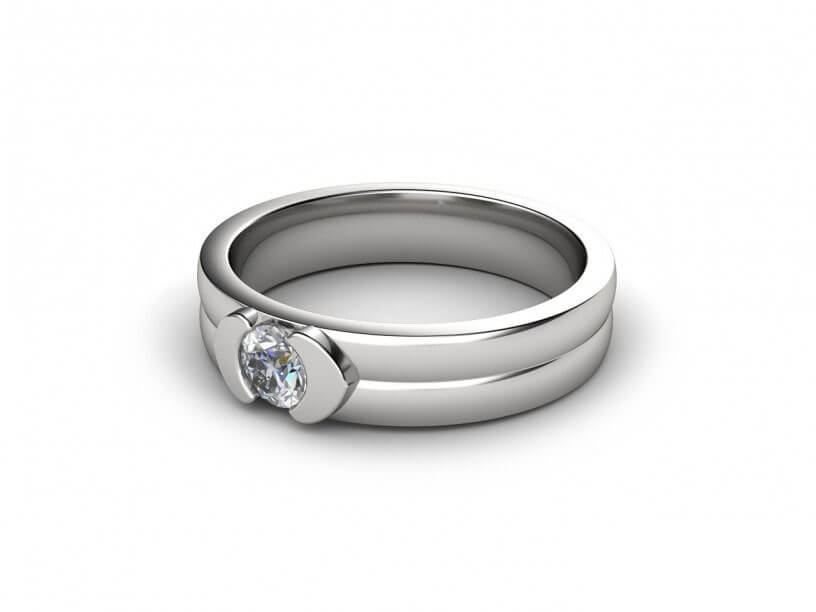 For straight and gay men alike, engagement rings for men are becoming more and more popular. There's even a term for it: the mangagement ring. And guess what? Nowadays, some girls (quite rightly) aren't waiting until it's a Leap Year before deciding to propose to their guy. And in a further neat bit of role reversal, they often accompany it with an engagement ring.
So whoever you are and whoever your intended is, why not think about surprising them with a custom men's engagement ring? Or choose one together, of course. Just take a look at our selection of engagement rings for men to help you get started. Remember, we can always change some of the details for you. Or if you have something else in mind, contact us to arrange to see Joseph George and find out how he can design and create the ring of your dreams.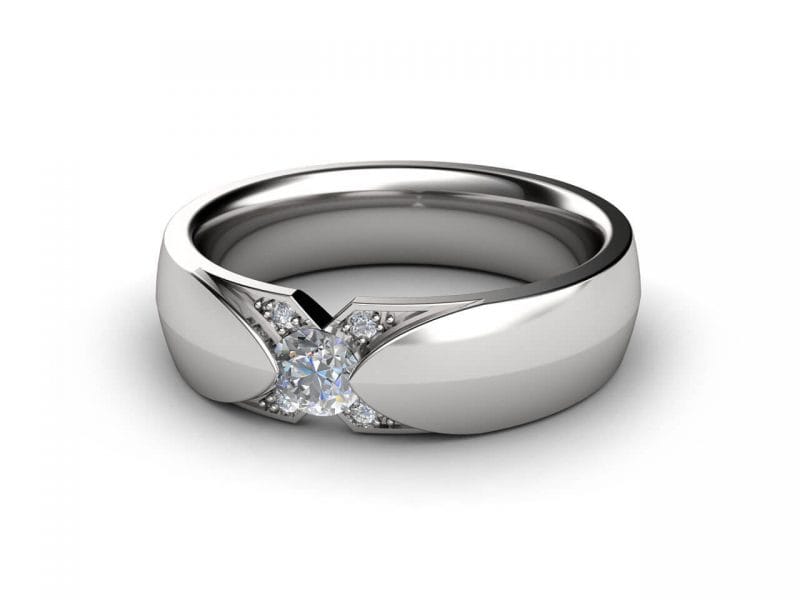 What do wedding and engagement rings for men look like?
Whether it's a wedding ring or engagement ring, many men prefer understated rings with intricate details of diamonds or other precious stones rather than solitaires. For example our Pegasus engagement ring, with its blend of diamonds and sapphires. A more forthright look is exemplified by the Arianis wedding band, with its wave effect and contrasting platinum and white gold. But even the simplest of wedding bands can be enhanced with a simple motif, as with the satin centre line of the Arsenios wedding ring
Remember, these are just starting points. The choice – and every custom detail – is all yours. So any of the rings you see in our galleries can all be altered to your specifications, and Joseph George can also create something completely different for you.
You can order online, or you're welcome to visit our shop in Melbourne's Central Business District – here are our contact details.